The 2023 Subaru Love Promise Customer and Community Commitment Award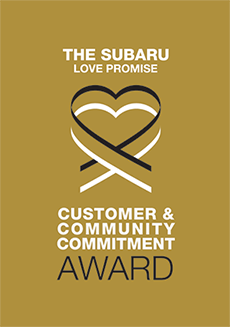 We've been nationally recognized for our dedication to our customers, our community, and the Subaru Love Promise.
We're honored to receive the 2023 Subaru Love Promise Customer and Community Commitment Award. This award nationally recognizes elite Subaru retailers who provide an exceptional customer experience at every interaction with Subaru. These retailers have also demonstrated an outstanding commitment to supporting passions and causes in their local communities in important areas such as the environment, community, health, education, and pets.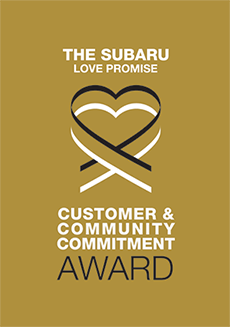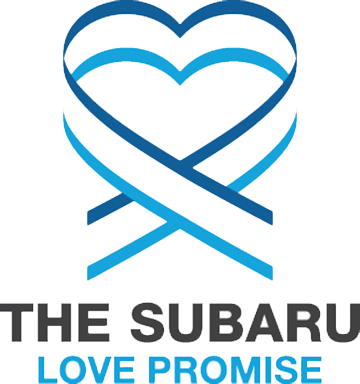 What is the Subaru Love Promise?
Subaru and our retailers believe in making the world a better place and the Subaru Love Promise is our vision of respecting all people. This is our commitment to show love and respect to our customers and to work to make a positive impact in the world.
How is Gateway Subaru dedicated locally to the Love Promise?
Our Love Promise is our promise of dedication, not just to our customers but also to our community. We work hand in hand with various local charities and non-profits. We're grateful for the opportunity, not only to be a part of our community, but to serve it as well because this is what Love means to us.
Worcester County Humane, Humane Society of Wicomico County
Chesapeake Bay Foundation, Barrels By The Bay
Delmar Elementary, Parkside High School CTE Center, Wicomico High School AP Science
Believe In Tomorrow, Christian Shelter
Cystic Fibrosis Foundation, Leukemia & Lymphoma Society
Love Promise Stories from Gateway Subaru
Subaru and Gateway Subaru believe in making a positive impact on the communities in which we live and work. We uphold that belief through our Love Promise Community Commitment. Every month, we select inspiring stories from customers and partners from around our area who strive to support our collective commitment and feature them here
Love at first sight - Sandy S
I was looking for another dog to add to my home. However, my dog at the time was very particular in the fact that she had to approve. I was a volunteer at the shelter and saw Dublin (was his name as he was born on St Pattys Day). He was pulled from a high kill shelter with his sister. When I first saw him, I knew I had to have him and he would complete our home. Knowing he was only 3 months old, I knew he was highly adoptable and would find a home quickly. He had 2 applications put in on him and neither application came through. When I walked back in and he was still there I knew it was meant to be. I adopted him immediately. My other dog loved him and they became the best of friends. Thanks for your support, Subaru!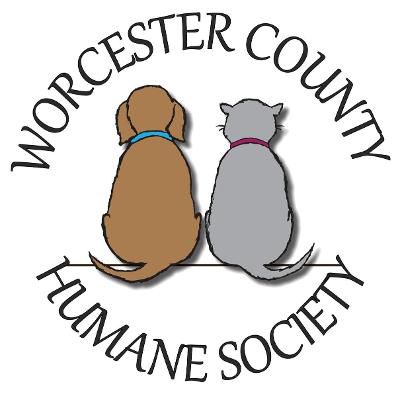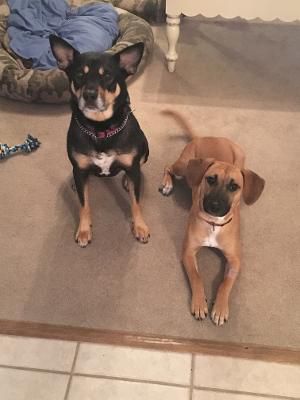 ---
Halloween Happening 2022 - Jeff M
We would like to give a special thank you to Gateway Subaru for sponsoring this event again this year! We couldnt have done it without you!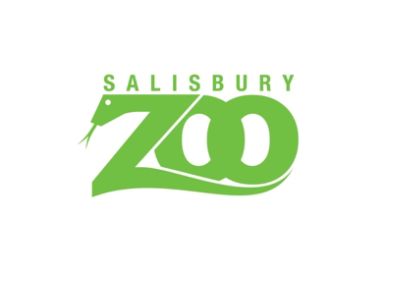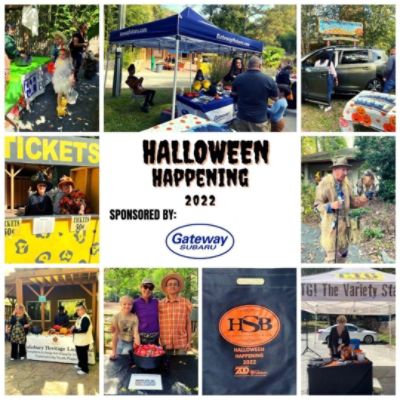 ---
Adopt-A-Pet Month - Kim N
Our pups had a fun field trip to Gateway Subaru this past weekend! Hollister, Solo, Lady(pictured) , Mike, Rooster, and Congo were all so excited to get out of their kennels for the day and even more excited that they each got their very own car! (Ok, maybe just a Chewbaru, but to them it's even better than a real car.) A huge thank you to Gateway Subaru for hosting us (and having us back 10/29 for a kitten adoption event) and donating supplies to the shelter. Our dogs can't believe they now have 50 Chewbarus to happily destroy 🚗❤️
---
The greatest dealership - Jacqueline W
Kevin Miller was the sales person I worked with to purchase my car. He went far above and beyond to help answer questions that drove my decision to make the purchase. Then, on the day I picked the vehicle up, he again went to great lengths to help me with my insurance company to get the car covered and to explain each feature of the vehicle. I was a little nervous leaving because of so much new technology, and I asked Kevin to come with me on a short drive to hit highway speed and use some of the features with him there. He did this as well. I cannot speak highly enough about the service I received. This was the best car buying experience I have ever been through. Thank you Kevin and everyone at Gateway Subaru!!!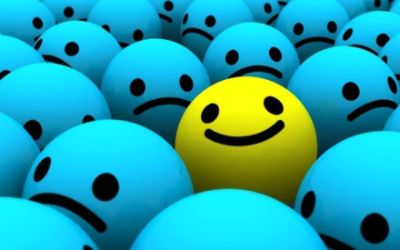 ---
Our Love Encore Visit - David G
Just a short note to let you know how pleased both Cris and I were with the time Dawn spent with us today. She was very professional, friendly, and informative. She really knew her way around the tech stuff on the car. We both learned a good bit about the car. This is really a great service. Please let her know that we appreciate her patience, time, and effort spent helping better understand the car. Sincerely, Dave Ganoe
---
A Friend for life - Sandy S
Thank you Gateway Subaru for your continued support! You help make Stories like Kerri's possible. Nine and a half years ago, I adopted a dog from your shelter. Her name was Diamond then and I was told she had been there for a while. She wasn't your classic beauty, your Petfinder ad read, but she was very sweet and what she lacked in looks, she made up for in charm and charisma.I drove over two hours to meet Diamond and it was was love at first sight. You didn't know it at the time but Diamond was only the second dog I had ever interacted with. Ever. I'll never forget adopting her and driving away quickly before you realized you had made a mistake in allowing me to bring her home.But it was not a mistake - it was a moment of sweet serendipity.At the time, I was a lost 27 year old who was going through the darkest point of her life. I had just experienced a personal heartache that crushed my spirit and made me doubt that my life was worth living.Everything changed the day I brought her home. Diamond was renamed Zara which means "blossoming flower" in Arabic.And blossom; she did.Zara and I grew together. We learned to trust the world again together. We slowly let people in - she was timid from a traumatic start to life and I was putting the pieces of my heart back together.I met my husband and fell in love again. After a few months of protest, Zara did too. We adopted another dog - a beautiful Pit Bull puppy from a shelter in Delaware that we named Ellie. Zara again reluctantly came around and the two were inseparable. My husband and I got married and had a baby. Zara fell in love with her the second she realized she could be the lucky recipient of her high chair crumbs.I put my life back together but none if it would have been possible without the love of my sweet shelter dog.Last weekend, Zara crossed over the rainbow bridge. My husband and I were with her when she crossed. Our hearts are broken but the pain we feel now could never compare to the pain of never knowing her.Thank you for the opportunity; the privilege of knowing her. Thank you for taking care of her until our paths were able to cross. Thank you for all the work you to do help shelter pets find their forever homes.I've attached a photo of our first and our last day together. Between those two days were the best 3,410 days of my life.Adopting a pet can change your life forever - I am living proof of that. I will forever be grateful for you and the gift you gave me. Sincerely, Kerri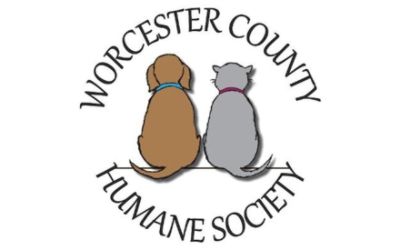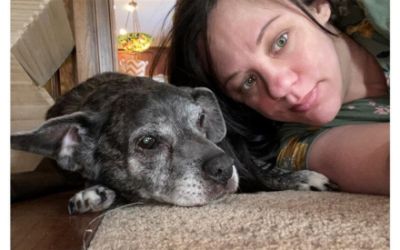 ---
Pooch Palooza Dog Festival - Sandy P
Gateway Subaru has been a part of the annual Pooch Palooza Dog Festival for several years. Their support not only allows us to produce a unique canine event that thousands of dog owners enjoy but also allows us to give back to the community in a unique way, filling voids in canine services many never knew existed. For example, we were able to supply fire stations across Worcester County and others in neighboring counties with canine oxygen masks, blanketing the Lower Shore's most coastal communities. It is estimated that over 40,000 dogs in the U.S. die each year in fires, most from smoke inhalation. With canine oxygen masks onboard EMS vehicles, firefighters can save the family pets. Fire is a tragedy for families; it's a blessing when ALL family members can be saved. Gateway Subaru's support has also allowed us to give back to area shelters and other canine non-profits. We look forward to many future endeavors helping Lower Shore dogs live better lives.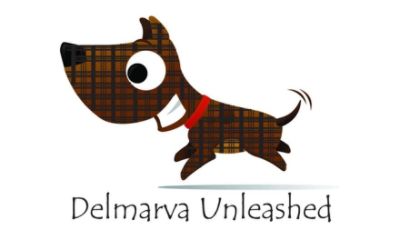 ---
Salisbury Zoo thanks Gateway Subaru! - Mary S
Salisbury Zoo thanks Gateway Subaru!Gateway Subaru has sponsored the Salisbury Zoo's Halloween event "Not so Scary Halloween Happening" for over three years. This event is one of the biggest fundraising events for the Salisbury Zoo. Over 3000 people, children and their families, attend the event which takes place on two consecutive Saturdays in October. The event is geared for children 10 years old and under who may not want to participate in a scary event. Children trick or treat throughout the Zoo, play Halloween games and get to participate in a family costume contest. It is a wonderful family fun event. Gateway Subaru not only sponsors the event, but participates in the event as well. Each Saturday they bring with them a decorated vehicle and staff to help give out candy to the children. We could not do this event without their support. Being a free Zoo has its challenges, Gateway's support helps in so many ways. They are committed to this community and have been a wonderful friend of the Salisbury Zoo.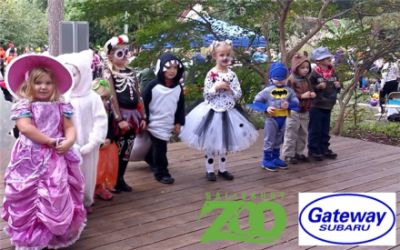 ---
Keller's Story - Maren B
We are exceptionally fortunate and grateful to have the amazing family of employees at Gateway Subaru as loyal and generous supporters of the Cystic Fibrosis Foundation for many years. From the beginning of our partnership, they took the time to allow us to educate them on the importance of their support with regard to advancing research and patient care, the careful manner in which we would steward their dollars, and introduced them to members of our community who could share firsthand how their unwavering support has impacted and changed their lives, and that of those who love and care for them. We are on the cusp of a new era in cystic fibrosis. In just the last year, the FDA approved Trikafta, a drug that treats people with CF ages 6 and older who have at least one copy of the most common CF mutation. More than 90% of people with CF now have access to a highly effective therapy for the underlying cause of their disease. The CF Foundation also launched its Path to a Cure research agenda with $500 million in order to accelerate the pace of progress in drug discovery and development, and ultimately a cure for all people with CF. These types of bold visions and breakthroughs could not be possible without the loyal and generous support of partners like Gateway Subaru. This Subaru Share the Love campaign was not their first partnership with our organization. They have demonstrated leadership in our community, and involved their vendors, employees and customers in taking their lead and getting involved. As in several events throughout the years. As soon as the campaign kicked off, they invited a CF ambassador to their dealership. Jenna and Corey Hoch, and their son, Keller, a feisty 8 year old CF young man, visited during one of their sales meetings. Keller and his family are outspoken advocates of the Cystic Fibrosis Foundation, and shared their story, challenges, both health and otherwise, and successes. They recounted the number of therapies Keller goes through in a 24 hour period when he is well to maintain his status quo, and all of the events they plan throughout the course of the year to raise money and awareness for the CF Foundation. Through corporate partners and advocates like Gateway Subaru, Keller continues to thrive and share his story. The sales team had a deeper understanding of CF, and how that impacts a family in their community. They were able to take that knowledge when speaking to customers about the dealership's selection of the Cystic Fibrosis Foundation as their hometown charity. Gateway Subaru invited the local CF community to set up a table on Saturdays during the campaign, and put up feather banners with ambassador photos, share information about the disease, the Foundation, and take away materials to continue the awareness. They engaged with customers, and were further able to tell their story and share the advances, as well as the need for further research. The success of this campaign is in every way related to the commitment of Gateway Subaru to the community it serves. They are true partners in many causes, but we are most grateful to their commitment to the Cystic Fibrosis Foundation for the years that have seen so much progress. Their continued resolve and dedication to our shared mission of leaving no stone unturned, helping us to raise the necessary dollars to fund the science that we believe holds real promise to address every CF mutation. Together, we will work to ensure that all people with CF can live full and healthy lives and have hope for the future. We are stronger together! #UntilItsDone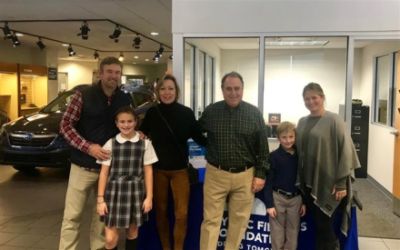 ---
Howards Story - Sandy S
The day sweet Howard the hound dog arrived at our shelter we immediately noticed a limp in his gait. The people surrendering him acted like they didn't know anything about it. Howard was a very sweet and easy going guy at the shelter but his potential health issue made him less desirable to potential adopters. After consultation with an Orthopedic Surgeon it was determined that Howard would need an expensive surgery to repair his torn ACL. We didn't think twice about providing Howard with the medical attention he needed but it would be a financial hardship for our shelter as we have been struggling this year due to the cancellation of most of our fundraising events. Fortunately, Howard quickly met his forever home with a woman who wanted to help him in any way possible. She took Howard home and fell in love with him. Howard was able to recuperate from his surgery in the peace and quiet of his new home instead of in the shelter. Financial support from Subaru impacted not only Howard's life but the lives of animals to come as we always make room for the next dog or cat who needs help.
---